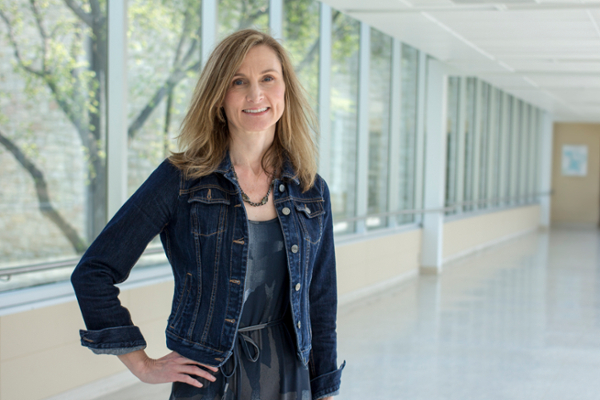 Dear JSGS Community,
It is truly remarkable how much things can change in a year. I am writing this on January 25, 2021, exactly one year after Canada's first diagnosed COVID-19 case. In those early days of 2020, we had no idea of how quickly the world would change and how those changes would affect us all in ways both large and small. Here at JSGS, we have sought to adapt and pivot to meet the challenge, and we will continue to do so moving forward. On behalf of our team, I want to thank you for your understanding, commitment, and continued engagement in our programs and events. We know that the year has been a challenge for all and devastating for some, and we want to reassure you that we are here to support you as best we can.
Since our founding in 2008, JSGS has made a name for itself through professional training excellence, research impact, and innovative government outreach and engagement. Respected for our strength in interdisciplinary graduate teaching and research, we educate students and engage them in applied learnings and discussions so they can connect contemporary policy challenges with future public needs. We have created a successful internship program that provides students with real-life work experience and governments with access to talented interns and aspiring public servants. Our students have gone on to successful careers in and outside the public service and count among Canada's current and future public service leaders.
Thanks to the combined efforts of a team of dedicated faculty, staff, and executives-in-residence located across our University of Regina and University of Saskatchewan campuses, we have built a reputation that honours the legacy of our School's two namesakes. Albert Johnson and Thomas Shoyama's commitment to professionalism in the public service, and innovative "made in SK" approaches, had a significant impact on our province and country. They continue to be a beacon of light for the School and our students.   
July 1, 2023, marks the School's 15th anniversary of establishment. As we move forward together towards this milestone, I want to share our thoughts on the future of JSGS. Over the next two years, we will be developing a highly applied JSGS Signature Pedagogy and expanding our internship and experiential learning opportunities for students. Taking a whole career approach to learning, we hope to strengthen our alumni networks across Canada and beyond, to provide greater engagement with both the School and our student body. We will also build on our research and outreach partnerships to ensure that our work is relevant and responsive to key stakeholders across Saskatchewan and Canada, including Indigenous, federal, provincial and municipal governments, and community-based organizations.
In the coming year, we will be communicating more about our vision and how each of you—our JSGS community—can contribute. I am excited about JSGS's future and welcome you to join us on the journey ahead. 
Best wishes for the start of 2021!
Loleen Berdahl
Executive Director