Indigenous Leadership Program
In partnership with the First Nations University of Canada, the Johnson Shoyama Graduate School of Public Policy is pleased to offer the Indigenous Leadership Program (ILP).
*NOTICE*
For the winter 2022 semesters, JSGS is delivering the Indigenous Leadership Program remotely, through a mix on pre-session recording and online activities and a schedule live session with participants delivered via Zoom or WebEx. However, we are monitoring the Covid situation and if we are able to deliver safely in person, we will do so. We are happy to discuss this with Nations and Communities. 
Please contact us if you want to explore a virtual offering of the ILP for your group or community at js_training@uregina.ca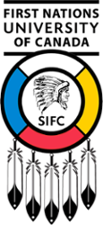 First Nation communities are facing tremendous challenges in the face of growing demands of community members and keeping pace with the economic activity throughout Saskatchewan. The Indigenous Leadership Program is intended for Chiefs, Councilors, and senior Band administrators of First Nation communities, who have regular interaction with elected officials.
By the end of this workshop, participants will have an understanding of:
    The legislative frameworks and how they impact First Nations in Saskatchewan;
    Good public administration tools and have management oversight skills;
    The pillars of good governance and be able to model First Nations' best practices; and,
    Effective engagement strategies to use with their communities and stakeholders.
Working with First Nations communities, our facilitators will identify the unique needs of each client group and custom the 2-day workshop to ensure the training is successful. The goal of the Indigenous Leadership Program is to equip participants with essential leadership skills and tools they will use to implement good governance in their communities.      
Past clients include:
Peepeekisis Cree Nation
Cowessess First Nation
Fishing Lake First Nation
Muskowekwan First Nation
If you are interested in bringing this workshop to your community, please contact John Bird to discuss learning needs, costing and scheduling:
Public Offering - Indigenous Leadership Program (ILP)
We are pleased to present a public offering of the Indigenous Leadership Program.  This training is valuable for Chief and Council but is also benefitial for those that serve those leaders or strive to be in a leadership position in the future.  Further, if you engage and work with Indigenous Nations and Communities, you are welcome to come and learn as well.
Facilitated by: Dr. Bob Kayseas, VP Academic, First Nations University of Canada; and Neal Kewistep, JSGS Executive-in-Residence
February 2 & 3, 2022
9:00 - 11:30 a.m. & 1:00 - 4:00 p.m.
Online workshop (via Zoom)
$100 per person
Registration is now closed.
---
In 2018, the Johnson Shoyama Graduate School of Public Policy, File Hills Qu'Appelle Tribal Council, and First Nations University of Canada were pleased to host the 2018 Indigenous Governance Symposium, featuring keynote speaker Dr. Manley Begay Jr.
The Indigenous Governance Symposium brought together a group of experienced thinkers, as well as new voices, to spend time on the important topic of Indigenous nationhood and the governance practices that make First Nation communities successful for their people.
"Building capacity within Cowessess First Nation is about identifying our strengths and our opportunities; the ILP allowed each participant to understand the role we all play in our continuous growth."
~ Chief Cadmus Delorme, Cowessess First Nation

"ILP gave leadership and staff an insight to ways of improving and enhancing our service delivery to membership."
~ Angie Ironstar, Director of Finance, Peepeekisis Cree Nation