Program Overview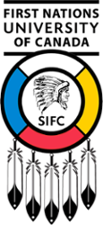 *This program is certified by the University of Regina and the University of Saskatchewan. Participants who complete the program will receive their First Nations and Indigenous Director designation (FNI.DIR).
--
Indigenous boards are an important function in restoring self-determination in settler colonial Saskatchewan.
Good governance and oversight are necessary to ensure the organizations and leadership we rely on meet their legal responsibilities to the people they serve. Board members need to have the skills and abilities to serve the mandates of the organization while honouring the traditions and values of their Nation. That can be a tricky balancing act! This program will give you the information you need to help navigate governance with confidence to ensure your voice and experiences are represented around the Board room table.
Quick Facts
Looking for answers to some of your key questions? We have you covered. 
Program Type
Module-based program
Program Length
4, 3/4-day sessions (9:00 a.m. - 12:00 p.m. & 12:30 - 2:00 p.m.)
Program Dates
Fall offerings:

October 3, 2023; October 17, 2023; November 7, 2023; and November 21, 2023

Registration Deadline
Click here to register for fall 2023 offering. Registrations will be accepted until the program is full.
Program Cost

$1,995 per person (Exam and Certification included). 


If invoicing is easier for you, email Andrea and we'd be happy to make arrangements with you (see email below).

Location

The fall 2023 live sessions will take place via Zoom.
*In addition to the live virtual sessions (listed above), participants will also complete the online portion of the program which should take approximately 3 hours to complete for each of the four Modules.
After each Module, there will be a quiz that is worth 25% of one's final mark. Participants will need to earn 70% or higher overall in order to earn the designation of First Nations and Indigenous Director or FNI.DIR.
Core Learning Outcomes
The kiskēyihtamowina FNUniv Board Governance program is about reimagining colonial systems and structures in ways that benefit First Nations communities and helps achieve your goals around self-determination. Throughout this program, you will spend time thinking about how to bridge Indigenous and western or colonial systems, and will cover topics including:
What is governance and why do we need Boards?
Two-Eyed Seeing*
Setting Direction
Monitoring and Reporting
Roles & Responsibilities

Financial Stewardship
Fiduciary Duty and Duty of Care
Risk management & mitigation
Board culture
Mitigating decision biases
*Bartlett, C., Marshall, M. & Marshall, A. (2012). Two-Eyed Seeing and other lessons learned within a co-learning journey of bringing together indigenous and mainstream knowledge and ways of knowing. Journal of Environmental Studies and Sciences 2, 331–340.
Program Facilitators
The kiskēyihtamowina FNUniv Board Governance program is facilitated by:
Participant Testimonials
"The Kiskeyihtamowina Board Governance Program helped me as a board member better understand and clarify my role, it also gave me some valuable reporting templates as a CEO to ensure effective reporting and accountability to the Board. The Indigenous approach ensured we continue to acknowledge and incorporate our world view and value system alongside the Western Academic process."
Glen Pratt, CEO, George Gordon Developments Ltd.
"I found it a bit tough, being out of the University world for a long while. I enjoyed what I learned, and I find it useful in my position now, and the Boards that I do sit on."  
Nola Mahingen, Director of Safe Haven, Yorkton Tribal Council
Contact Us
Should you have any questions, please email js_training@uregina.ca and we will respond as quickly as possible.