Health remains an important consideration as we make choices about how we collectively and individually live our lives in a post-pandemic world. One risk we face in the post-pandemic period is that every issue will be examined through the filter of public health. The concern is that not everything is a public health issue or requires the same level of intensity that the COVID-19 epidemic warranted.
In some jurisdictions around the world, it is very common for people to wear face masks voluntarily and proactively whether they are sick or not, because of the density of the populations and the concern about the risk for themselves and others in close proximity. Wearing masks as a precaution may be warranted in some parts of the world but may not be warranted in parts of Canada where our population density is very low and the risk of cross-contamination from living our lives the way we have lived them historically is low. However, social pressure to continue wearing masks is quite high in some places. Requiring that we all just wear masks for the rest of our lives is in one way medicalizing life.
There is a real possibility of institutionalization of the medicalizing of our lives after a catastrophic event like COVID-19. If our lives become medicalized, most if not all of our decisions and choices will be put through a health filter first. Some diseases may necessitate proactive surveillance and management, but our whole life should not be about trying to forestall each and every disease, if for no other reason that most diseases are not life-threatening and many help to create resilience in the population. In normal times, everything that does not kill us makes us stronger. We don't want to eliminate that pathway to more robust health.
One emerging perspective is that those who choose not to be vaccinated should not be given treatment if they fall sick. In some contexts, one can imagine this might motivate more people to get the vaccine. But taken to the logical extreme, this might lead to all voluntary risks being exceptionalized. Some have advocated for quite a while that if you are harmed by the choices you make you should face consequences. We do not currently remove health coverage from people who have smoked and got sick, or people who suntan and get skin cancer later in their lives. There is a risk that when we medicalize how we think about living, we become very normative and judgmental about those, who by choice or by chance, suffer some consequences from the risks they take. 
Additionally, there is public concern about the global response to the pandemic. The fear is that the measures taken during the pandemic are not just a temporary adjustment to the way we live and the values we have, but a permanent recalibration of what is important to society and the individual liberty to judge our own risks. We saw instances of this in the public response to the enforcement of some of the rules in the pandemic period, where there was a sense that compliance was not enough - we wanted the people who deviated by chance or by choice to be punished.
In the context of medicalizing life and who gets to decide what constitutes a legitimate or illegitimate activity everybody has perspectives. Nobody is or should be disenfranchised or privileged. These must be public conversations directed to finding a new consensus - we saw over the last year and half that society actually did things we never thought it would do. When we move the goalposts, it's not so hard to imagine how these new norms will be the base for deciding how we will respond to future public health issues. 
How we choose to balance individual liberty with collective action is an enduring question and requires a broader societal conversation about where we go from here.
Peter W.B. Phillips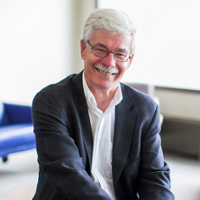 Dr. Peter W.B. Phillips is the director of the Centre for the Study of Science and Innovation, and a distinguished professor in the Johnson Shoyama Graduate School of Public Policy's University of Saskatchewan campus.
He earned his Ph.D. at the LSE and practiced for 13 years as a professional economist in industry and government. At the University of Saskatchewan, he was the Van Vliet Research Professor, created and held an NSERC SSHRC Chair in Managing Technological Change in Agriculture, and was director of the virtual College of Biotechnology.
He has had appointments at the LSE, OECD, European University Institute in Florence, University of Edinburgh and University of Western Australia. He was a founding member of the Canadian Biotechnology Advisory Committee and was on the boards of Canadian Agri-food Policy Institute, Pharmalytics and Ag-West Bio Inc. He has also held over 15 peer-reviewed grants worth more then $250 million and is author/editor of 15 books, and over 60 journal articles and 55 book chapters.