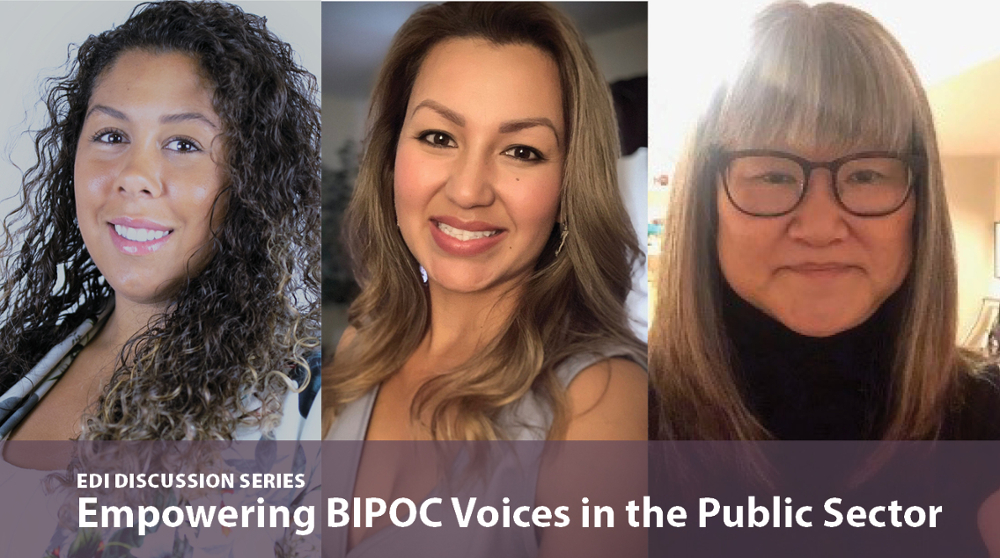 What is systemic racism? How have governments and institutions contributed to and perpetuated racial injustice in Canada? Why is it important to have BIPOC communities represented within the public sector and how do you ensure their voices are heard and included in critical conversations?
Presented in collaboration with IPAC-Saskatchewan and moderated by Loleen Berdahl, JSGS Executive Director and Tanessa Boutin, IPAC-SK President, this EDI Discussion Series event features panelists:
Ashley McDonald, Acting Director of Strategic Relations, Crowns and Agencies with the Government of Saskatchewan, has been an advocate for diversity and inclusion throughout her career and actively creates safe spaces for uncomfortable yet meaningful conversations.
Raquel Pasap, Nakota women from the Assiniboine First Nation known as Cega' Kin, is the Regional Program Development Advisor and Post-Secondary Lead for Indigenous Services Canada. She has a keen interest in and focus on Indigenous policy, programs and nation-building.
April Sora, Immigration, Diversity and Inclusion Consultant with the City of Saskatoon, has spent the better part of her career working and volunteering in the immigrant and refugee sector in both Toronto and Saskatoon. Having worked in many roles with both federal and municipal governments, April finds strength in her Japanese Canadian ancestry and familial history.

For more information about this event, please contact: jsgs.events@uregina.ca. 
Event Details
When:

Time:

12:00 PM - 01:30 PM CST

Location:

Delivered by Zoom - Please register online and a link will be emailed to you.

File:
Contact
Karen Jaster-Laforge