About The Tansley Lecture Series
Named in honour of Donald D. Tansley and his remarkable career as a senior civil servant in Canada, The Tansley Lecture is one of the Johnson Shoyama Graduate School of Public Policy's flagship events. Held annually in Regina, Saskatchewan, this event is an opportune time for civil servants and community members—many of whom are JSGS alumni—to network and exchange ideas with students and academics during the cocktail hour and before the dinner reception and guest lecture.
Each year, a guest speaker is selected based on knowledge of, or experience with, using or adapting the machinery of government or the non-profit sector to implement innovative and often contentious policy decisions, achieve an ambitious policy objective, or better serve the public interest. At times, this requires a major restructuring of government and its agencies or a reorientation of the public sector relative to other sectors in society.
Past speakers have included Dr. Jay Famiglietti, Executive Director of the Global Institute of Water Security; the Honourable Preston Manning, Political Activist and Commentator; Colin Robertson, former Canadian Diplomat; David Herle, Principal, Gandalf Group; and Chantal Hébert, National Affairs Columnist, The Toronto Star.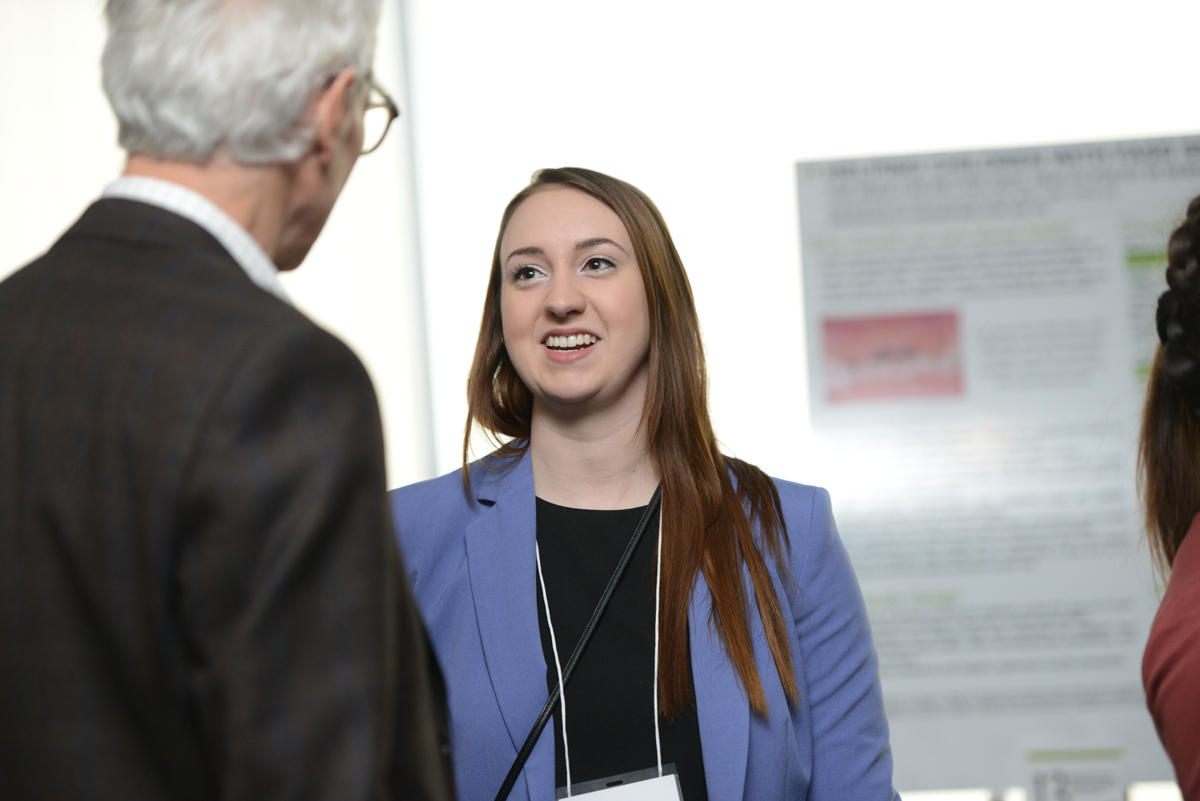 Held in conjunction with The Tansley Lecture, the school also hosts its annual poster competition, providing students with an opportunity to showcase their work in front of a crowd of 300+ government, community, corporate and university stakeholders. Posters are presented to and evaluated by a panel of three judges during the afternoon session, and later again to those attending the cocktail hour. The winner of the poster competition is announced at the end of the evening and goes on to compete at the national IPAC poster competition. 
About Donald D. Tansley (1928-2007)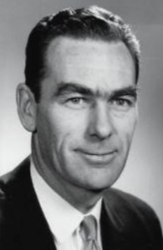 Born in Regina on May 19, 1925, Donald Tansley served overseas with the Regina Rifle Regiment. He joined the Government of Saskatchewan in 1950 after graduating in arts and commerce from the University of Saskatchewan. During his time in government, Mr. Tansley played a pivotal role in several areas, including chairing the committee that implemented the country's first working model of medicare. Mr. Tansley spent four years as a key deputy minister in the modernization of the New Brunswick government before moving to Ottawa where he served the federal government in various positions, including Deputy Minister of Fisheries and Oceans. Mr. Tansley was noted for his great organizational skills and his ability to work in challenging public policy environments.
2021 Tansley Lecture
Due to COVID-19, the 2021 Tansley Lecture will be held virtually this year. Please watch for more information as the speaker will be announced in January 2021.