About The Tansley Lecture Series
Named in honour of Donald D. Tansley and his remarkable career as a senior civil servant in Canada, The Tansley Lecture is one of the Johnson Shoyama Graduate School of Public Policy's flagship events. Held annually in Regina, Saskatchewan, this event is an opportune time for civil servants and community members—many of whom are JSGS alumni—to network and exchange ideas with students and academics during the cocktail hour and before the dinner reception and guest lecture.
Each year, a guest speaker is selected based on knowledge of, or experience with, using or adapting the machinery of government or the non-profit sector to implement innovative and often contentious policy decisions, achieve an ambitious policy objective, or better serve the public interest. At times, this requires a major restructuring of government and its agencies or a reorientation of the public sector relative to other sectors in society.
Past speakers have included Dr. Jay Famiglietti, Executive Director of the Global Institute of Water Security; the Honourable Preston Manning, Political Activist and Commentator; Colin Robertson, former Canadian Diplomat; David Herle, Principal, Gandalf Group; and Chantal Hébert, National Affairs Columnist, The Toronto Star.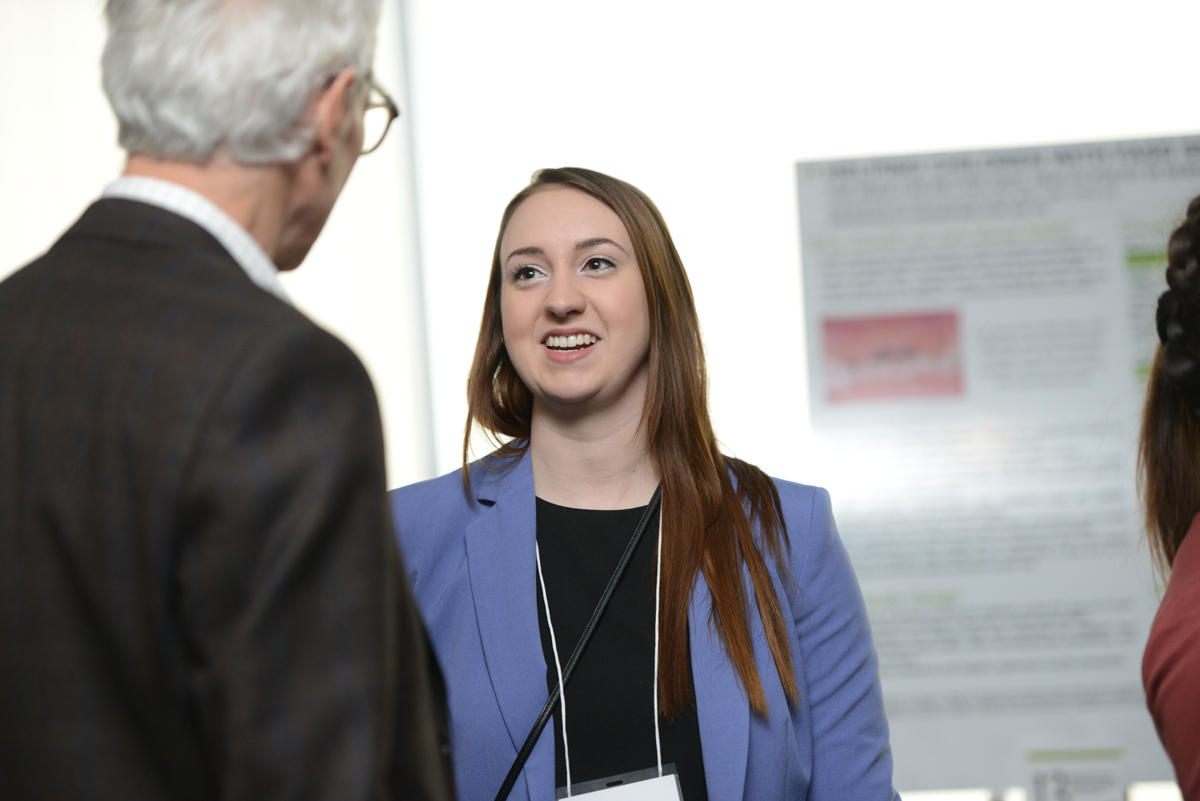 Held in conjunction with The Tansley Lecture, the school also hosts its annual poster competition, providing students with an opportunity to showcase their work in front of a crowd of 300+ government, community, corporate and university stakeholders. Posters are presented to and evaluated by a panel of three judges during the afternoon session, and later again to those attending the cocktail hour. The winner of the poster competition is announced at the end of the evening and goes on to compete at the national IPAC poster competition. 
About Donald D. Tansley (1925-2007)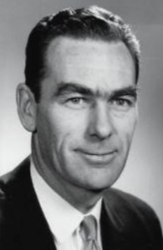 Born in Regina on May 19, 1925, Donald Tansley served overseas with the Regina Rifle Regiment. He joined the Government of Saskatchewan in 1950 after graduating in arts and commerce from the University of Saskatchewan. During his time in government, Mr. Tansley played a pivotal role in several areas, including chairing the committee that implemented the country's first working model of medicare. Mr. Tansley spent four years as a key deputy minister in the modernization of the New Brunswick government before moving to Ottawa where he served the federal government in various positions, including Deputy Minister of Fisheries and Oceans. Mr. Tansley was noted for his great organizational skills and his ability to work in challenging public policy environments.
2022 Tansley Lecture
Economic Growth for Canadians will depend on our ability to set, and reach, productive and equitable goals.
As we exit the pandemic, we need to turn our attention to the challenges of building a more productive economy, tackling climate change, adjusting to demographic shifts, addressing socio-economic inequities and better preparing ourselves for future health crises.
The 131 member organizations of the Coalition for a Better Future are united in our belief that economic growth is a necessary precondition for job creation, rising incomes, a cleaner environment, and a better quality of life. It is time to reimagine what Canada is capable of achieving—to embrace an ambitious vision for inclusive, sustainable economic growth and opportunity for all.
Thursday, May 26 | 12:00 - 1:30 pm (CST)  | Delivered by Zoom
--
Presented by: 
The Honourable Anne McLellan, P.C., O.C., A.O.E., Canadian and International Strategic Planning Advisor, Bennett Jones LLP; Co-chair, Coalition for a Better Future
Ms. McLellan, P.C., O.C., A.O.E., served four terms as the Liberal MP for Edmonton Centre, during which she was Deputy Prime Minister of Canada and Minister of Public Safety and Emergency Preparedness, Minister of Health, Minister of Justice and Attorney General of Canada, and Minister of Natural Resources.
Ms. McLellan joined Bennett Jones LLP in its Edmonton office in July 2006. Ms. McLellan serves on the boards of Summit REIT and Invest Alberta Corporation. Among her many community commitments, she is chair of the boards of Pearson College UWC, TELUS Edmonton Community Board and the Institute for Research on Public Policy. She also serves on the board of the Canadian Institute for Advanced Research.
Ms. McLellan is Co-Chair of the Coalition for a Better Future, a diverse group of over 130 organizations working together to focus on sustainable, inclusive economic growth.
In May 2015, Ms. McLellan became Dalhousie University's seventh Chancellor, a position she held until May 2020.
In July 2009 Ms. McLellan was appointed an Officer of the Order of Canada and in October 2013 she received the Alberta Order of Excellence.
From 1980 to 1992, Ms. McLellan was a professor in the University of Alberta's Faculty of Law and served as both Associate Dean (1985 – 1987) and Acting Dean (1991 – 1992) of the Faculty. Ms. McLellan holds a Bachelor of Arts and a Law degree from Dalhousie University and a Master of Laws degree from King's College, University of London.
The Honourable Lisa Raitt, P.C., Vice-Chair, Global Investment Banking, CIBC Capital Markets;
Co-chair, Coalition for a Better Future
The Honourable Lisa Raitt joined CIBC Capital Markets in January 2020, having previously worked in both the public and private sectors. Ms. Raitt's current focus is on senior client coverage and business development with clients in the energy, infrastructure and industrial sectors, which align closely with her deep expertise.
Prior to her current role, Ms. Raitt was the President and CEO of the Toronto Port Authority. She was elected into the House of Commons in 2008, where she went on to hold three senior portfolios serving as Minister of Natural Resources, Minister of Labour, and Minister of Transport. Most recently, Ms. Raitt was the Deputy Leader of the Official Opposition and the Conservative Party of Canada. 
Ms. Raitt holds a Bachelor of Science degree from St. Francis Xavier University and a master's degree in Chemistry from the University of Guelph. She possesses an LL.B from Osgoode Hall Law School and was called to the Ontario bar in 1998. In 2020 Ms. Raitt was named a Woodrow Wilson Center Global Fellow of the Canada Institute.