About the Robertson Lecture Series
The Johnson Shoyama Graduate School of Public Policy is pleased to host the annual Robertson Lecture as a way to bring together thought leaders, academics, students and community members to discuss and share knowledge on current issues related to science and innovation policy in Canada. 
Scientific knowledge, when properly and clearly shared with policymakers and the media, can greatly improve the quality of the human experience. It is critical that the findings scientists make through rigorous discipline and proven protocols are not misinterpreted or misunderstood in order to preserve the integrity of scientific leadership, public policy, and communications work.
The Robertson Lecture is made possible by a generous donation from Dr. Bev Robertson, his wife Elaine, and their family.  
About Dr. Bev Robertson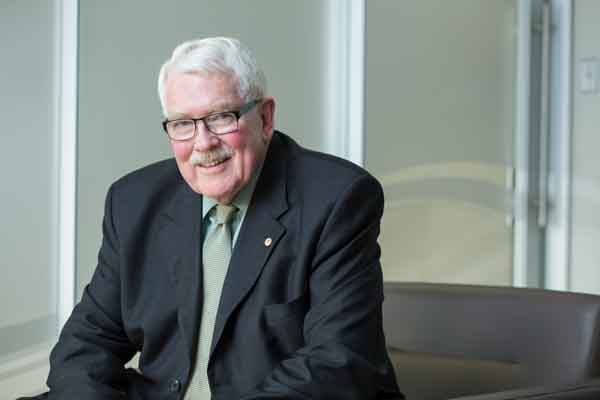 Recruited to the University of Regina's Physics Department in 1969 to work on an automated x-ray diffractometer, Dr. Robertson was also involved in the development of crystallographic software before retiring in 1997. He was later conferred as a professor emeritus in 2003. He was also deeply involved in establishing the University of Regina as a stand-alone academic institution rather than simply being an extension of the University of Saskatchewan in Saskatoon. His tireless work and diplomacy was essential in the fruition of the Saskatchewan Science Centre.
In addition to his academic career, Dr. Robertson was well-known in the Regina community as the owner of Bushwakker Brewing Company Ltd.
In 2014, Dr. Robertson gifted $500,000 to the Johnson Shoyama Graduate School to assist with the creation of the Centre for the Study of Science and Innovation Policy and the establishment of the Robertson Student Fellowship.
2021 Robertson Lecture
Due to COVID-19, the 2021 Robertson Lecture will be held virtually. Please watch for more information as the speaker will be announced in winter semester.