About the Houston Lecture Series
The Johnson Shoyama Graduate School of Public Policy is pleased to host the annual Houston Lecture as a way to bring together thought leaders, academics, students and community members to discuss and share knowledge on current issues related to inequality, health and social policy in Canada. The Houston Lecture is made possible by a generous donation from Stuart and Mary Houston and the Houston Family Trust. 
About Dr. Stuart and Mary Houston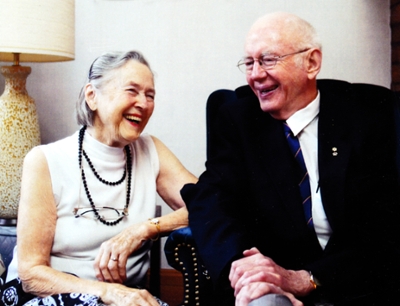 Stuart and Mary Houston grew up in Saskatchewan and spent their lives and raised their family here.  Through his practice of medicine and his deep involvement in Saskatchewan history, including books about Tommy Douglas and Saskatchewan's achievements in health, Stuart developed an insight into the intersection of politics and health, the critical importance of the "social determinants of health" and the vital need for policies impacting health to be based on the best possible evidence. Stuart and Mary were pleased that the Johnson Shoyama School has provided the means through which they can contribute to the development and dissemination of this evidence here in Saskatchewan.
As a reflection of their lifelong commitment to social justice particularly as it involves health and income inequalities, the Houstons, along with their family, established the Houston Family Trust for Evidence-Based Public Policy at the Johnson Shoyama Graduate School of Public Policy.
The Houston Lecture is one of the activities made possible by the Houstons' support.
2023 Houston Lecture ~ The Mirage of Universality: Building a more equitable and resilient health system
The 2023 Houston Lecture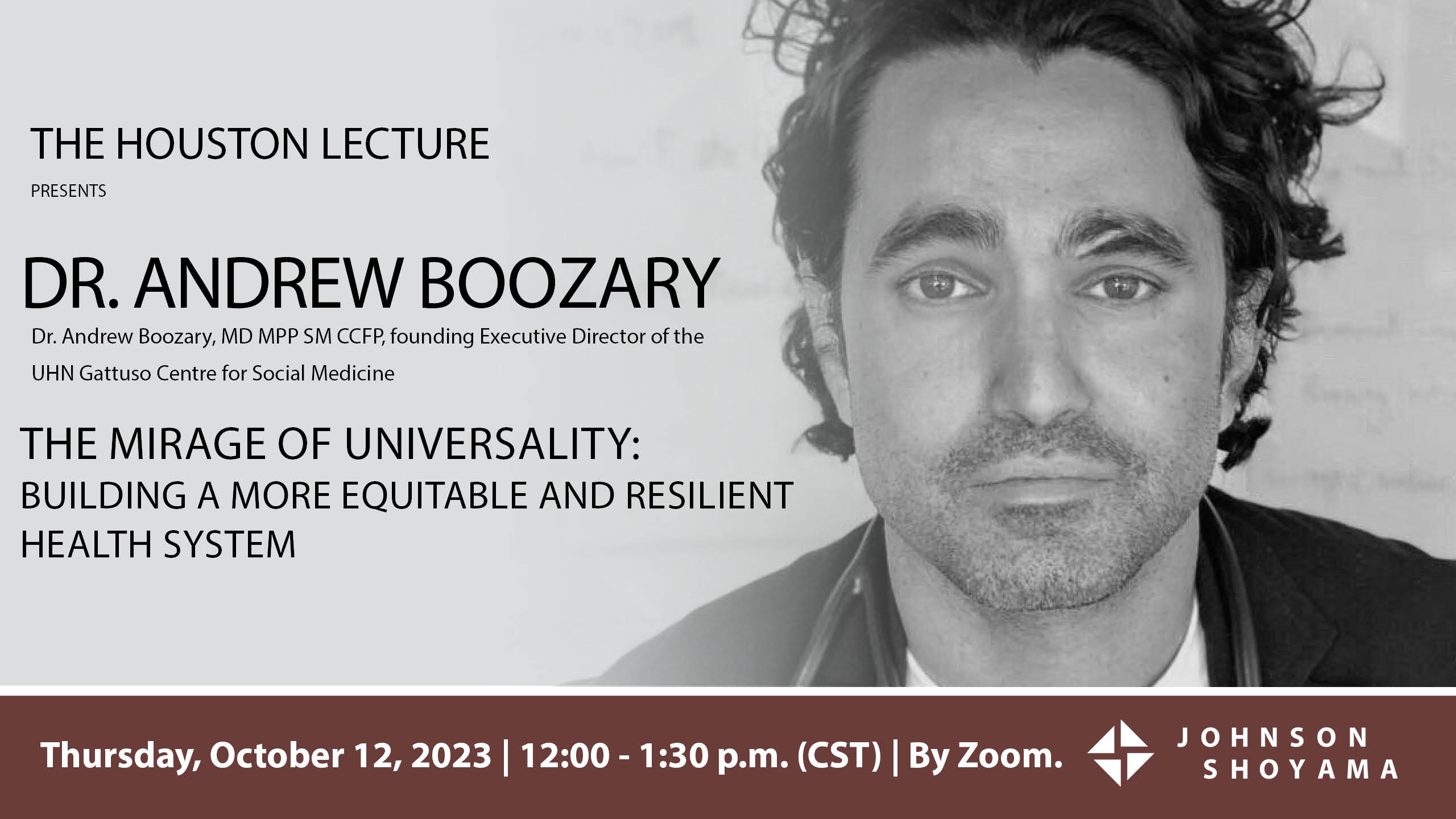 Presented by:
Dr. Andrew Boozary, primary care physician and the Executive Director of Population Health and Social Medicine at the University Health Network (UHN)
Moderated by Dr. Amy Zarzeczny, MHA Program Director and Associate Professor, JSGS
--
Event Details:
Thursday, October 19, 2023
12:00 – 1:30 pm CST (Saskatchewan Time)
Please register by clicking here, and the Zoom connection details will be emailed to the address provided.