Sustainable development takes into account the needs of current and future generations Municipal governments, which look after local communities, are key drivers of Saskatchewan's transition to sustainable development. Their responsibilities cover numerous areas related to economic, social, and environmental sustainability. They work with diverse partners, including other levels of government, to achieve sustainability goals. For example, municipalities are involved in economic development, water stewardship, road and waste management, and infrastructure. Municipal engagement in sustainability planning and sustainability initiatives is expected to increase over time. 
With the appropriate policy expertise and skills capacity in place, Saskatchewan municipalities are in the ideal position to move the province toward a more sustainable future. 
Project Overview
Funded by the Government of Canada's Future Skills Centre, the Governing Sustainable Municipalities (GSM) project  identified barriers and opportunities that affect the ability of municipalities to move forward and focused attention on local government sustainability efforts. This included the skills training and labour market dimensions of sustainability, attention to issues of equity, diversity and inclusion, and planning to engage underserved groups. 
The GSM project explored key questions such as:
What was the current state of municipal preparedness for sustainability? What policy, resources and governance capacity did municipalities have in place for sustainability?
What were the key facilitators of sustainability in the municipal sector and the main barriers? To what extent was progress toward sustainability limited by capacity and skills training gaps? 

How could municipal sustainability initiatives engage underserved groups, particularly Indigenous communities, racialized and LGBTQ2S+ individuals, and people with disabilities? How could we use skills training to engage underserved populations in sustainability?

How could municipalities move forward with skills training and which strategies need to be implemented? How could different sectors work together for success?
--

The Future Skills Centre (FSC) is a forward-thinking centre for research and collaboration dedicated to driving innovation in skills development so that everyone in Canada can have access to economic opportunities and be prepared for the future of work. FSC is funded by the Government of Canada's Future Skills Program.
Project Goals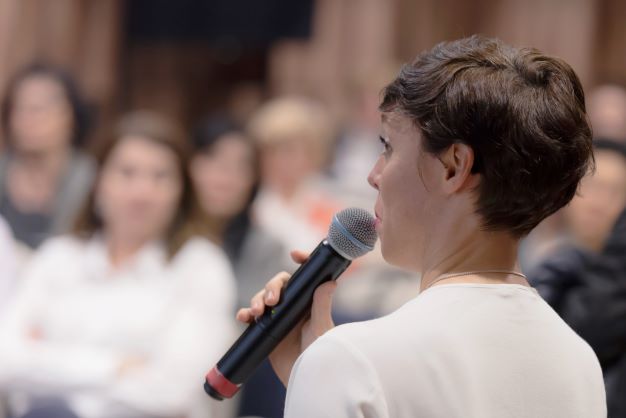 Engage stakeholders for improved understanding of municipal sustainability.
We wanted to understand the meaning of sustainability and the challenges affecting municipalities as they moved to develop and implement sustainability plans. Constructive discussions with stakeholders helped us to understand the opportunities and barriers affecting municipal sustainability. The GSM project team used focus groups to engage with Saskatchewan municipal leaders, government officials, community representatives, training and educational institutions, and anyone with a stake in the future of Saskatchewan municipalities.
Municipal Sustainability Index
The GSM project developed a municipal sustainability index (MSI) that offers a snapshot of policy development focusing on municipal sustainability in Saskatchewan. The MSI was constructed by collecting publicly accessible policies, programs, and planning documents from a diverse set of municipalities across Saskatchewan and using a universal scoring method to determine the level of preparedness in different policy areas. The MSI is a simple and effective tool that provides a broad overview of sustainability at the municipal level.
Foster a Saskatchewan Sustainability Community of Practice
The Johnson Shoyama Graduate School used the GSM project to fostered a Saskatchewan Sustainability Community of Practice, which functioned as an opportunity for sustainability-focused professionals to connect with each other on key sustainability topics, helping to improve municipal policy and governance approaches.
Project Outcomes
This searchable database is a resource that Saskatchewan municipalities can use to develop and implement their own sustainability plans. It is a starting point for the formation of valuable partnerships, providing access to municipal staff with experience in the implementation of successful sustainable development plans.
Saskatchewan Municipal Sustainability Index Assessment:
This index is a one-off snapshot in time (winter 2023) that balances the three sustainability principles (economic, social and environmental). It shows how municipalities are progressing towards sustainability.
These issue briefs outline the issues municipalities face when addressing sustainability.
Final Report (available upon request) 
This report defines how communities could go about creating a community skills inventory, identifies research implications for policy and program developers and government practices, federal and provincial sustainability policy, provincial education policy, and post-secondary planning.
Summary Report 
This summary report includes brief descriptions of the project and recommendations.  
Executive Summary 
This executive summary tells the story of the project in a condensed format.
This video series was professionally filmed throughout the project and intended to provide more information and context around creating a sustainable future for all Saskatchewan communities.
Did You Know?
Saskatchewan's municipal sector generally (each municipality differs slightly) derives about 45% of revenues from property taxes, 25% from utility charges, 12% from other fees and charges, and approximately 10% from the Municipal Revenue Sharing program. Maintenance and development charges and investment income account for a further 5% of total revenues. (Sourced from the Saskatchewan Ministry of Government Relations, September 2023)
Our People
The Governing Sustainable Municipalities project includes involvement from JSGS faculty, executives-in-residence, staff and students from both our University of Saskatchewan and University of Regina campuses. The project also includes a number of members from the public sector, representing municipal and provincial governments, boards and associations.
The Advisory Committee helps guide the project by providing advice and making recommendations to the JSGS Governing Sustainable Municipalities team. Members represent key stakeholders from the municipal sector. 
Contact Us
For more information on the Governing Sustainable Municipalities project, please contact the Johnson Shoyama Graduate School of Public Policy www.jsgs-gsm.ca.