Attention to the role of municipal governments in achieving sustainability has grown in recent years. Municipal governments are key drivers of Canada's transition to sustainability. Municipal governments have responsibilities for and/or are active partners in numerous areas related to economic, social, and environmental sustainability. Municipalities are involved in economic development, management and stewardship of water, road, and waste management infrastructure, and they work in collaboration with other governments to solve issues related to health and social development. Municipal sector engagement in sustainability planning and initiatives is anticipated to increase over time.
With the right sustainability policy expertise and skill capacity, Saskatchewan municipalities can be well-positioned to move the province to a more sustainable future
Project Overview
Funded by the Government of Canada's Future Skills Centre, the Governing Sustainable Municipalities (GSM) Project supports Saskatchewan municipalities in advancing their sustainability objectives. The GSM project pays specific attention to identifying barriers to change and opportunities for municipalities to move forward, fostering communities of practice, and increasing attention to sustainability efforts in local government. This includes consideration of skills training and labour market dimensions of sustainability, attention to issues of equity, diversity, and inclusion, and planning to engage underserved groups.
The GSM project will explore key questions such as,
What is the current state of municipal preparedness for sustainability? What policy, resources, and governance capacity do municipalities have in place for sustainability?
What are the key facilitators of, and barriers to, sustainability in the municipal sector? To what extent is progress toward sustainability limited by capacity and skills training gaps?
How can municipal sustainability initiatives engage underserved groups, particularly Indigenous peoples, racialized people, LGBTQ2S+ people, and people with disabilities? How can we use skills training to engage underserved populations in sustainability?
How can municipalities move forward with skills training and what strategies need to be implemented? How can different sectors work together for success?
--

The Future Skills Centre (FSC) is a forward-thinking centre for research and collaboration dedicated to driving innovation in skills development so that everyone in Canada can have access to economic opportunities and be prepared for the future of work. FSC is funded by the Government of Canada's Future Skills Program.
Project Goals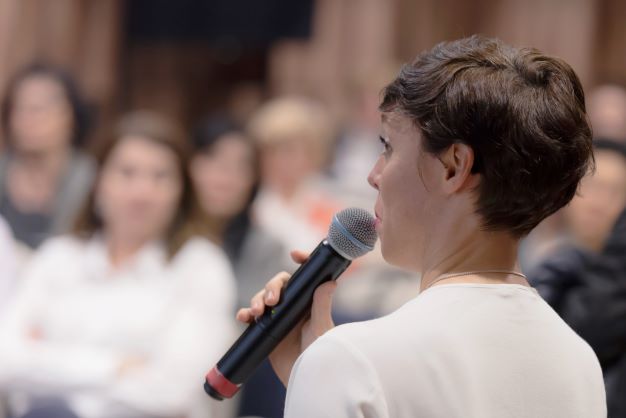 Engage stakeholders for improved understanding of municipal sustainability.
Understanding the opportunities for and barriers to sustainable municipalities requires constructive discussions. The GSM project team will engage Saskatchewan municipal leaders, government officials, community representatives, training and educational institutions, and other interested people from the sector in focus groups. Through stakeholder engagement, the team will identify facilitators of and barriers to sustainability, and implications for underserved groups.
Municipal Sustainability Index
The GSM project will identify points of connection through the development of the Municipal Sustainability Index. The Municipal Sustainability Index seeks to provide a point-in-time snapshot of Saskatchewan municipal sustainability policy development. The Index will be constructed by collecting municipality-specific policies, programs, and planning documents. The Index seeks to be a simple, innovative, yet effective tool to understand the policy alignment surrounding sustainability at the municipal level.
Foster a Community of Sustainability-Minded Professionals.
Through the GSM project, the Johnson Shoyama Graduate School will foster a Saskatchewan Sustainability Community of Practice where people can connect and engage on key sustainability topics related to improved policy and governance approaches within municipalities. The province-wide network will also be consulted and involved in identifying opportunities for skills training development.
Project Outcomes
This searchable database will be a resource to help Saskatchewan municipalities develop and implement their own sustainability plans and stay connected.
It will be a starting point for forming valuable partnerships and a way to access others who have already implemented successful sustainable development goals.
Four issue briefs will be released to help people understand the issues municipalities face when addressing sustainability.
Municipalities and Sustainability will discuss the importance of sustainability and municipalities' preparedness to respond to sustainability.

Sustainability and Underserved Populations will discuss sustainability development, the United Nations' sustainable development goals, and their importance for municipalities.

Sustainability and Skill Training will discuss municipalities' role as key drivers for achieving sustainable development.

Municipalities, Sustainability Barriers and Facilitators will discuss barriers to sustainability and the importance of partnerships in achieving sustainability.
The project's final report will define how communities could go about creating a community skills inventory, identify research implications for policy and program developers and for underserved groups, and make recommendations for municipal government practices, federal and provincial sustainability policy, provincial education policy and post-secondary planning.
Did You Know?
50 cents of every tax dollar collected in Canada goes to the federal government, while 42 cents goes to the provincial and territorial governments. Municipal governments are left with just 8 cents of every tax dollar. This fiscal imbalance affects not only urban centres, but also rural and northern communities that, with small and often shrinking populations and rising service expectations.
Largely dependent on property tax and user fees, municipal governments are also faced with new responsibilities beyond basic traditional services. These include, but are not limited to, immigration settlement programs, affordable housing, and emergency preparedness.  
Source: Act Locally: The Municipal Role in Fighting Climate Change.
Prepared for Federation of Canadian Municipalities by EnviroEconomics. 2009
Our People
The Governing Sustainable Municipalities project includes involvement from JSGS faculty, executives-in-residence, staff and students from both our University of Saskatchewan and University of Regina campuses. The project also includes a number of members from the public sector, representing municipal and provincial governments, boards and associations.
The Advisory Committee helps guide the project by providing advice and making recommendations to the JSGS Governing Sustainable Municipalities team. Members represent key stakeholders from the municipal sector. 
Contact Us
For all inquiries about the Governing Sustainable Municipalities project, please email gsm@usask.ca.