Students, faculty and staff at the Johnson Shoyama Graduate School of Public Policy at the University of Saskatchewan and the University of Regina are remembering Al Johnson, who passed away on November 8 at the age of 87. The Johnson Shoyama Graduate School of Public Policy, shared by the province's two universities, is named after him and his longtime colleague Thomas Shoyama.
Johnson last visited Saskatchewan for the official naming of the school in June of 2007. As the author of a report on Saskatchewan's post-secondary institutions that recommended greater co-operation between the two institutions, he publically stated his delight at seeing such close and productive collaboration between the two universities.
Executive Director of the school, Michael Atkinson, said "having the school named after an individual like Al Johnson sends a positive message that this school is about personal integrity and high standards - all in the service of the public interest. The school is incredibly proud to be associated with Al Johnson and his legacy of service to Saskatchewan, Canada and the international community." 
The school's Associate Director Ken Rasmussen said "Al Johnson's passing is a great loss. He was a towering figure in that great tradition of intelligent, committed and engaged leadership in the public service. In many ways he was the definition of a public servant: committed to the public interest, hard working, courageous and fearless." Rasmussen added that because of Johnson's long and multi-faceted career, he was, and remains, a wonderful model for students of public policy. "His career demonstrates to young people the exciting nature of work in the public sector."
BACKGROUNDER
On November 8, 2010, one of Canada's most notable public servants died. Born in Insinger, Saskatchewan (October 18, 1923), Albert Wesley (Al) Johnson enjoyed a stellar 19-year career in the public service of Saskatchewan before going on to the public service of Canada, to the presidency of the Canadian Broadcasting Corporation (CBC), to university teaching and research, and to the development of the South Africa/Canada Program on Governance. After receiving degrees in political economy from the universities of Saskatchewan and Toronto, Johnson was recruited to the public service of Saskatchewan by the Adult Education Division (1945). Twelve months later he was appointed to the newly created Budget Bureau. In 1949, Johnson was made responsible for advising on machinery of government and management processes. In 1950, he attended Harvard University, in what is now the Kennedy School of Government, first taking a masters degree as a Littauer Fellow and where he later completed a doctoral degree in political economy. In 1952, at the age of 28, he was appointed Deputy Provincial Treasurer, one of the youngest individuals ever to hold such a position in Canada.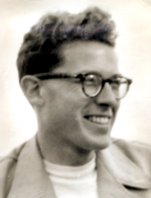 In 1964, Johnson left Saskatchewan to work for the Government of Canada, as Assistant Deputy Minister of Finance responsible for federal-provincial fiscal relations. In this capacity, he played a pivotal role in the introduction of national medicare; the development of a new system of equalization; and the design of a new and greatly expanded system of federal grants to the provinces for the financing of Canada's rapidly expanding universities and colleges. In 1968, he was appointed as Prime Minister Trudeau's economic adviser on the Constitution, and helped generate a series of national working papers on constitutional issues confronting Canada's governments. In 1970, Johnson was appointed Secretary of the Treasury Board. Three years later, he became the Deputy Minister of National Welfare, during which time he administered a major review of Canada's social security system in concert with the provincial governments. In 1975, Trudeau appointed Johnson to the presidency of the CBC, from which position he strove to increase the quality, quantity and exposure of Canadian programming.
After leaving the CBC in 1982, Johnson turned his hand to teaching and writing. Based on his already extensive list of publications, he was appointed professor of political science at the University of Toronto and to short-term research chairs at Queen's University and at the Canadian Centre for Research and Development.  During the 1990s, he oversaw a major governance program to assist in the establishment of a multi-racial democracy in South Africa. He personally advised Nelson Mandela and his government on a new constitution and the establishment of a federation. After he returned home in 1999, Johnson began work on a book examining public administration and public policy in the Saskatchewan government. This book was a highly revised version of a PhD dissertation he wrote while on educational leave at Harvard in the late 1950s. Published in 2004 by the University of Toronto Press, Dream No Little Dreams: A Biography of the Douglas Government of Saskatchewan, 1944-1961 won the Canadian Political Science Association's Donald Smiley Award.
In recognition of his numerous contributions to public management and policy, as well as his own belief in the importance and value of formal education for a career in public policy, the Johnson Shoyama Graduate School of Public Policy was named in his honour, along with that of Thomas K. Shoyama, one of his closest colleagues in both Saskatchewan and Ottawa. Johnson's insistence on rigorous and critical evaluation of public policy, and that policy and management are two sides of the same coin, are part of the ethos of the Johnson Shoyama Graduate School.
For further information, please contact:
Erica Schindel, Communications and Marketing Specialist
Johnson Shoyama Graduate School of Public Policy
University of Saskatchewan campus
Tel: (306) 966-2663
Email: erica.schindel@usask.ca