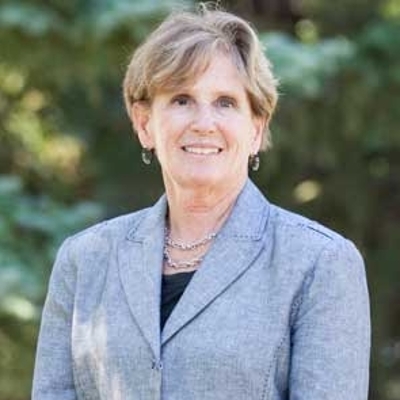 The Johnson Shoyama Graduate School of Public Policy (JSGS) is pleased to announce that Professor Patricia Gober has been awarded the American Association of Geographers' (AAG) Presidential Achievement Award. The award presentation took place on April 14 at the AAG annual meeting in Seattle. Gober was the first woman to receive the award, which was initiated in 2004.
Prior to joining the JSGS in January 2011, Gober was a professor of sustainability at Arizona State University and co-director of the Decision Centre for a Desert City in Arizona State University's Global Institute for Sustainability. The award recognizes her extraordinary record of leadership and service to geography including the creation and implementation of an innovative forum, the Decision Centre for a Desert City, in which geographers interact with other specialists and members of the public to address important societal problems. The centre was honored in 2008 with the prestigious Prince Sultan Abdulaziz International Prize for Water.
"I believe that creative solutions to the world's water problems lie in new collaborations between scientists and social scientists and between the science and the policy communities. I was very lucky to have been able to facilitate these collaborations in Phoenix and honored that my colleagues in geography believe in the importance of this work," said Gober.
Gober's current research includes climate change and water management in the Colorado River Basin, urban climate adaptation, vulnerability assessments, urban heat island development in Phoenix, strategies for decision-making under uncertainty, and best practices in science-policy engagement.
Her many contributions to the profession of geography include serving as the AAG vice-president and president (1996-1998), as a member of the Geographical Sciences Committee of the National Academies of Science, as a member and vice-chair of the Population Reference Bureau's Board of Trustees, and as a member of the Science Advisory Board of the US National Oceanic and Atmospheric Administration.
Click here for the AAG's newsletter article - Page 1 - Page 2
-30-
For further information please contact:
Erica Schindel, Communications and Marketing Specialist
Johnson Shoyama Graduate School of Public Policy
University of Saskatchewan campus
Tel: (306) 966-2663
Cell: (306) 220-5808
Email: erica.schindel@usask.ca