La Ronge – JSGS students involved in Ken Coates' JSGS 863: Aboriginal Peoples and Public Policy class travelled to La Ronge on October 8-9 to participate in a field session with Mayor Tom Sierzycki, as part of a larger community-engagement initiative taking place at the University of Saskatchewan.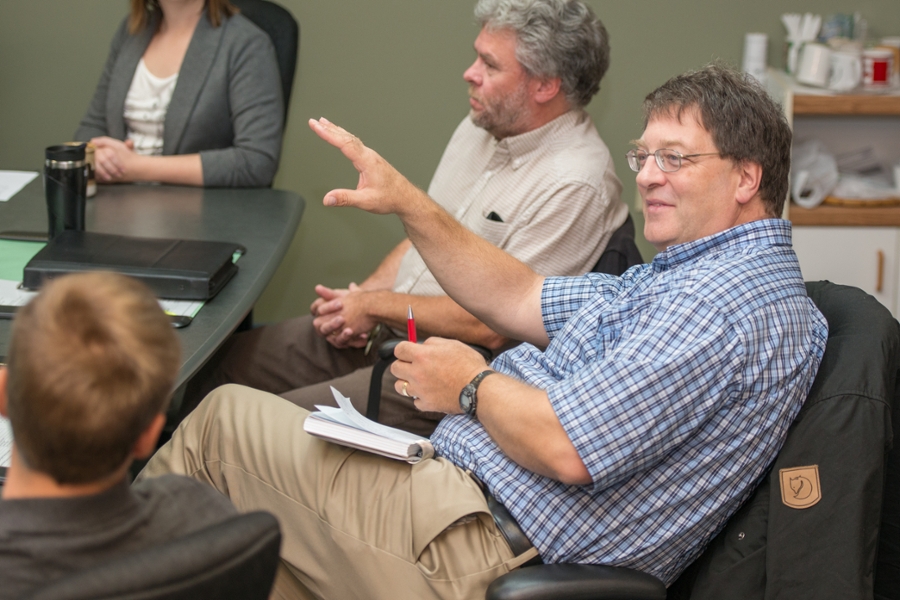 "The purpose of the trip was to introduce the students to the community and to develop ideas for the students' class projects," said Ken Coates. "For many students, this was their first time in Northern Saskatchewan. The field session was a valuable experience." 
Through a community tour, including the airport and fire hall, JSGS students had the opportunity to connect with local leaders and explore the ways that public policy affects these operations. Students witnessed how the Town of La Ronge, the Village of Air Ronge and the Lac La Ronge Indian Band shared some of their resources to increase service efficiency of the three communities. The La Ronge airport and fire hall are key hubs for transportation and emergency services in the region and provided fascinating examples of municipal co-operation.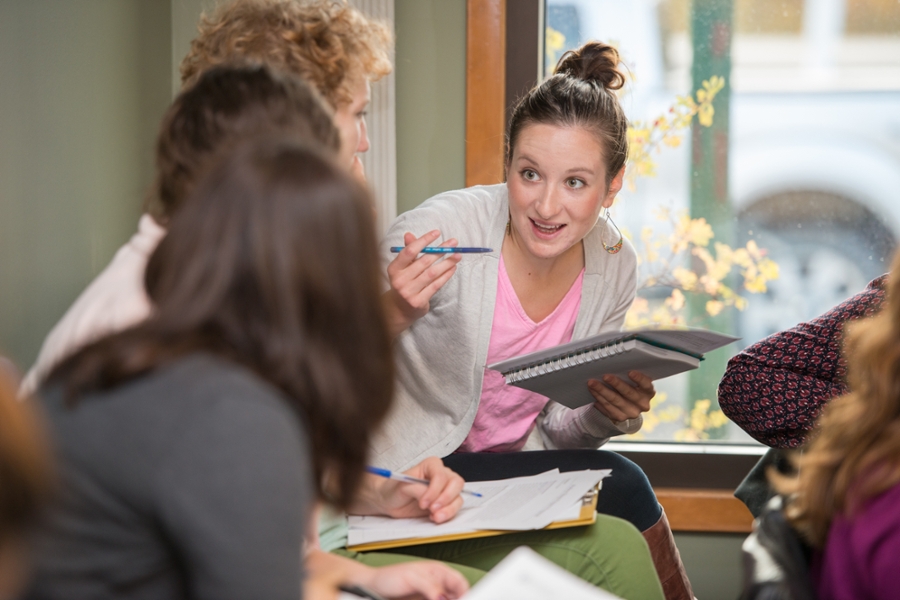 "Travelling to La Ronge with fellow JSGS students and faculty, and collaborating with the Town of La Ronge was a unique experience that pushed practical policy learning towards a relevant purpose, " said Claire Gosselin, MPA student. "As a student, understanding a real and dynamic environment where policy is researched, created and implemented opened my eyes to another dimension of necessary policy skill. It was also a great time to learn from peers and policy partners in a new setting that pulled out practical skills and interesting stories."
The class also had the opportunity to meet with town officials. including Mayor Sierzycki and Deputy CAO and Acting Town Administrator Victoria Magee, to learn more about La Ronge and the opportunities and challenges faced by the community.  As part of a project guided by the school's Policy Shop and carried out by students as part of their coursework for JSGS 863, students spent the afternoon discussing potential project topics and deliverables.
Throughout the next couple of months students in this class will keep in contact with the community partners to collect data and to share information relevant to the projects.
This initiative was made possible because of funding provided by the school's Outreach and Training unit, and from the University of Saskatchewan Advancement and Community Engagement (ACE) office. Click here to learn of other community-engagement and outreach projects being funded through ACE.
| | | |
| --- | --- | --- |
| | | |
| | | |