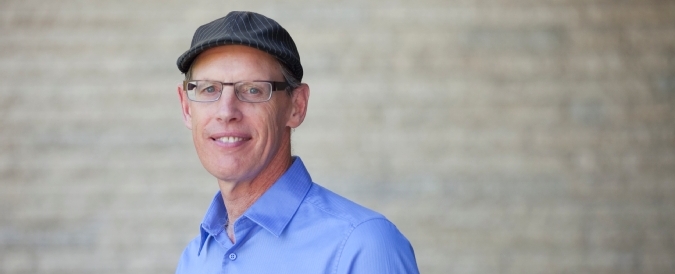 Washington, D.C. – Professor Murray Fulton was named a Fellow of the Canadian Agricultural Economics Society (CAES) for his substantial contributions to the advancement of agricultural economics, and for his contributions to the Canadian agricultural and resource economics profession. The announcement was made at the 2013 Agricultural & Applied Economics Association (AAEA) and CAES joint annual meeting, held on August 4-6.
A faculty member in the Johnson-Shoyama Graduate School, Fulton has distinguished himself by his teaching, research, outreach and leadership in the CAES. To date he has successfully supervised 40 graduate students, of which nine (three MSc and six PhD) have gone on to become professors at universities such as the University of British Columbia, the University of Nebraska (Lincoln), the University of Illinois, the University of Massachusetts and the Swedish University of Agricultural Sciences.
In 2012, he was awarded the Provost's Award for Outstanding Graduate Teaching, and received the Distinguished Supervisor Award in 2007. "My approach to graduate teaching echoes my experience as a graduate student," explains Fulton in his statement of teaching philosophy. "Indeed, my goal is to have students remember their graduate student days as a time when they made their academic leap; a time when they reached the point where they understood the material well enough that they could begin to create their own models and develop their own insights."
Murray is a prolific scholar who has published 48 peer reviewed articles and 25 book chapters in a wide range of policy relevant topics including co-operatives, grain marketing, industrial organization, intellectual property rights, corruption and organizational behaviour. Quality is also apparent in his work. Murray has often published in the top journals of the field, including six articles the American Journal of Agricultural Economics. He has organized many workshops and continues to be an active commentator on key public policy issues. Murray led a SSHRC-sponsored Knowledge Impact in Society (KIS) project that improved the quality of electronic communication and hosted conferences on contemporary policy issues. From 2000-03, Fulton served as the CAES president elect, president and past president. He has also served as the founding editor for the CAES' Current Agriculture, Food and Resource Issues (1991-01) and as councillor from 1996-99. Fulton was also instrumental in the development of the Enabling Research for Competitive Agriculture (ERCA) policy, under the Canadian Agricultural Innovation and Regulation Network, by helping draft the original proposal.