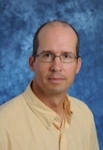 Saskatoon – Professors David Natcher (College of Agriculture and Bioresources) and Rose Olfert (Johnson-Shoyama Graduate School of Public Policy) have been awarded $73,656 by the Social Sciences and Humanities Research Council to investigate the social, economic and environmental changes that have occurred in the Maple Creek region of Saskatchewan over the past 50 years.  This research revisits the acclaimed research of John Bennett, who in 1962, initiated research that led to the publication of the Northern Plainsmen: Adaptive Strategies and Agrarian Life (1969). In his book, Bennett described the differences and similarities in the ways in which four resident groups in the Maple Creek area of Saskatchewan - Plains Cree, cattle ranchers, wheat farmers and Hutterite colonies - allocated, used and adapted to the region's natural resources. Bennett found that despite functioning within the same geographical and economic milieu, each of the four groups had developed unique responses that would likely influence their degree of relative economic success in the future. Now, exactly fifty years after Bennett's landmark study, and at a time of imminent and significant change, Natcher and Olfert will return to the Maple Creek region to learn whether the social and economic trajectories proposed by Bennett for each of these four groups have proven accurate, or if different adaptive postures have been followed.
As part of their research, Natcher and Olfert will conduct an economic evaluation of the regional population in terms of income and employment levels, population growth, and residential mobility/retention patterns. They will also analyze the present-day agricultural society in Maple Creek, and will evaluate how land use and coverage (forest to pasture, cropland to oil\gas) has changed since the time of Bennett's research.  Last they will examine how the normative values of each group have changed over time and how access has been gained to the region's natural resources.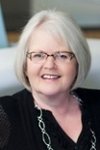 "The populations of this region, their communities and economic bases have been more or less continuously adapting to technological and global changes since the arrival of Europeans. It will be very interesting to see the type and scope of adaptations in terms of economic livelihood and rural community viability over the past 50 years, especially relative to previous trends and to Bennett's predictions." says Rose Olfert.
Their research will produce an important scholarly account of the social and economic transformations occurring in a region that in many ways typifies the northern Great Plains of North America. The cultural histories and structural configurations of the Plains Cree, cattle ranchers, wheat farmers and Hutterites have for over a century influenced the way in which natural resources of the region are shared.  By highlighting the importance of the political and cultural economy of production, consumption, accumulation and distribution of natural resources, this research offers a critical and nuanced understanding of the diverse kinds of relationships that exist between occupational groups, economic sectors, and ethnic and religious groups in this agricultural region.
Natcher and Olfert's investigation and analysis of these complex issues from a multidisciplinary perspective will make this research an important contribution towards assessing the impacts experienced by local groups as external demand for the region's resources grows or changes. Their research will also identify the potential ideological clashes and political maneuvering that may occur among these groups and with external institutions as they compete for access to the regions natural resources and the benefits of new developments. Ultimately Natcher hopes that "the results of this research will inform public debate and social policy by offering a broader assessment of the impacts of resource development on agrarian communities in Saskatchewan, and in the Great Plains region of North America generally."
For more information, contact:
Erica Schindel, Communications and Marketing Specialist
Johnson-Shoyama Graduate School of Public Policy
University of Saskatchewan
Phone: (306) 966-2663
Email: erica.schindel@usask.ca
Kira Glasscock, Communications Officer
College of Agriculture and Bioresources
University of Saskatchewan
Phone: (306) 966-6873
Email: kira.glasscock@usask.ca