Corey Zaharuk always knew he wanted to work in law enforcement. However, careers in the policing field weren't easy to find in the early 90s. As a result, he shifted focus and attended the University of Regina in pursuit of a degree in Education. After working as a middle school teacher in Medicine Hat, Corey's true passion led him back home. In 1995, he completed his training and began a career with the Regina Police Service. In 2012, Corey was promoted to Central Operations Inspector, a position that requires him to oversee a number of departments within the force. While his responsibilities have grown, his motivations remain constant. "I just want to be the best police officer I can be," says Zaharuk.
That motivation led him to the Johnson-Shoyama Graduate School of Public Policy, where he just completed a Certificate in Public Management. "As police officers, we're constantly dealing with a lot of social issues. And when you break those issues down, whether it's substance abuse or mental health, there's a real debate about which agencies should be stepping up to take on these challenges," says Zaharuk. Better understanding these issues and having a firmer grasp of how public agencies can collaborate to address these challenges has been a real benefit.
Attending the Johnson-Shoyama Graduate School (JSGS) greatly expanded Zaharuk's professional network and allowed him to gain many new perspectives. "It really helped me better understand how our force can work with other agencies in order to provide a more relevant and effective service to the community," says Zaharuk. 
While the majority of JSGS programming in Regina is delivered at the school's main University of Regina Campus, Zaharuk attended many lectures and events in the Outreach and Training Centre at the College Avenue Campus. As a working professional, he found the centralized location to be a convenience. Says Zaharuk, "When I needed to get there after work, it was quick and easy." Zaharuk plans to take more courses through JSGS and thinks the Renewal Plan would really enhance the programming. "Having the entire JSGS located at The University's College Avenue Campus location would be ideal. I think bringing the entire student body together in one place would help build that networking component, which benefits the entire community."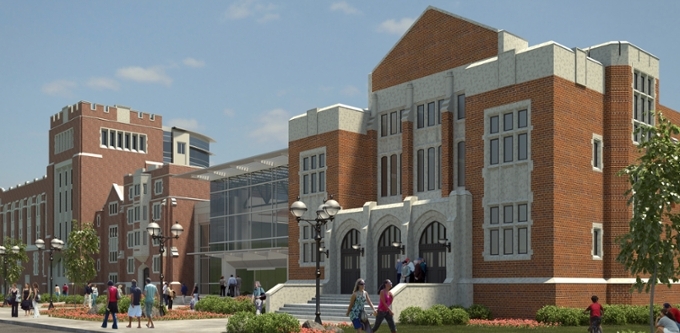 And while he's still working toward being the best police officer he can be, Zaharuk credits JSGS for helping him get one step closer. "I think that school has brightened the future of many students. It only seems fair that we should return the favour and invest in its future."
Click here to learn more about the College Avenue Campus Renewal Project.