In 2012, the Idle No More movement ['the movement' or 'INM'] sparked hundreds of teach-ins, rallies and protests across Canada. What initially began as a grassroots response to impending parliamentary bills that would erode Indigenous sovereignty and environmental protections quickly became one of the largest Indigenous mass movements in Canadian history.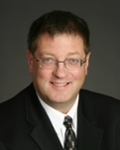 "Though it was born largely out of protest against measures in the Conservative government's fall 2012 omnibus budget implementation of Bill C-45, the movement was more about culture than achieving any short-term political agenda," said Ken Coates, Canada Research Chair and Professor, Johnson-Shoyama Graduate School of Public Policy (JSGS). "Its legacy is a new confidence among aboriginal Canadians."
Coates is also a senior fellow for aboriginal and northern issues at the Ottawa-based think tank, the Macdonald-Laurier Institute, and has recently released #IdleNoMore: And the Remaking of Canada, through the University of Regina Press. He has another book due out this summer calledFrom Treaty Peoples to Treaty Nations: A Roadmap for all Canadians.
Under the guidance of Coates, JSGS PhD student Danette Starblanket is examining how Idle No More activated the global community to demand change to the way government deals with First Nations in Canada. The movement, Starblanket believes, was the catalyst for First Nations people to stand up and voice their opposition in order to demand change and improve the lives of future generations. After more than 130 years of government policy and its negative impact on First Nations lives, the greater First Nations community was demanding for government to undertake their consultation and accommodation obligation as defined by the courts. The grassroots movement was prepared to, and essentially did, move forward without the oversight of the elected First Nations leaders.
"Early on in the movement, there was an attempt by elected leaders to gain control of the processes, but the founders maintained their visions of grassroots action," said Starblanket. "The founders and subsequent supporters of INM were clear that First Nations elected leaders do not control the movement, nor do they represent or speak on behalf of the movement. For this reason, the movement proved to be very challenging for provincial and federal governments.
"Because the movement was (and still is) a collective, with no clear lines of leadership and decision-making, Prime Minister Harper, the premiers and other leaders appeared frustrated that the elected First Nations officials were unable to control the masses." As a result, the federal and provincial governments found themselves at odds on how to respond and adapt.
In addition to literature reviews, Starblanket is conducting interviews with federal and provincial government officials and First Nations representatives – Elders and leaders. Her goal is to understand how these representatives view the movement and what impact it has had (and continues to have) on government policy, policy-making and government-First Nations relations.
Following the completion of her PhD, Danette intends to continue her work with aboriginal leaders and communities. She also hopes to pursue further teaching endeavors to encourage young people to become active in aboriginal policy and work towards active solutions.
"The impacts of the INM movement have instilled a new pride, sense of identity and a general sense of belonging to First Nations, Metis and Inuit youth in Canada," said Starblanket. "The global support for INM has grown exponentially."
About Danette Starblanket
Danette began her studies at the JSGS as a Master of Public Policy student in 2013, moving into the PhD program in 2014. Before returning to graduate school, Danette attended the First Nations University of Canada (FNUniv) and gained a Bachelor of Arts (Advanced) in English in 1993, a Bachelor of Arts (Honours) in 1994 and a Master of Arts in 2001, both latter degrees in Indian Studies. For most of her professional career, Danette worked with First Nations institutions as a First Nations civil servant and as an educator at FNUniv in Regina and other schools offering insight on treaties.
A citizen of the Star Blanket Cree Nation, Danette was heavily influenced by her uncle, Chief Irvin Starblanket, who served as an elected official for more than 30 years and who stood at the forefront of the Treaty protection battle and her grandfather who served as a Senator for the Federation of Saskatchewan Indian Nations (FSIN). 
--
Co-authored by Kyle White, MPP student, and Erica Schindel