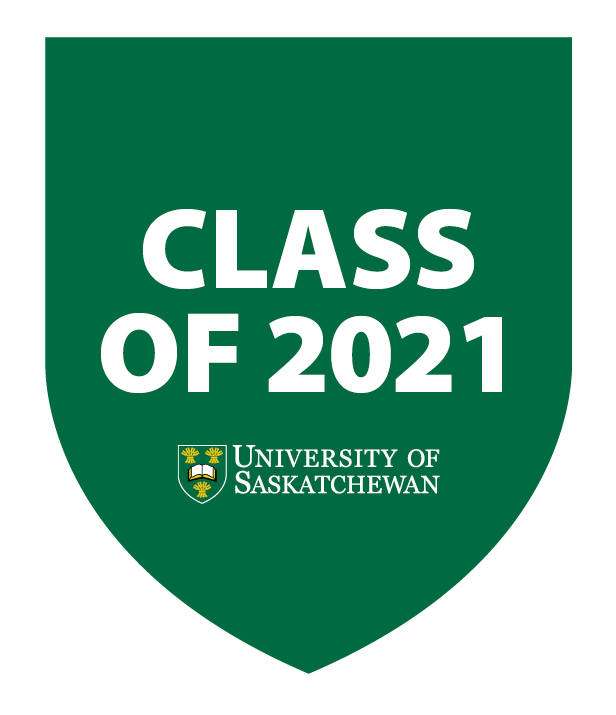 Diving headfirst into the learning environment, diverse community and opportunities available at JSGS, helped Hanson to achieve her goal of becoming a well-rounded professional in public policy. But she did not expect that the program would also provide her with so many valuable perspectives from faculty and classmates with a variety of backgrounds and ethnicities.
Hanson graduated from the Master of Public Administration (MPA) program on June 1, 2021, along with 42 JSGS graduates from the University of Saskatchewan (USask) campus.
With a bachelor's degree in psychology and social work and a paralegal certificate, Hanson worked in the public sector as a legal assistant, and as a compliance and legal manager before applying to the school. She knew she could provide a valuable contribution to society by gaining more education and experience in public policy with a master's degree.
Hanson was excited to apply for the JSGS MPA program and to study in Canada. Ranked among the top countries in the world for its civil service, Canada has a reputation for a professional, effective, and highly functional public sector. This, along with the school's reputation and highly competitive Executive Internship program, was very attractive to Hanson.
"The MPA program equips us with knowledge and skills on the various dimensions of public policy, and the internship program enables us to apply the knowledge and skills in a professional context that would not otherwise be available in the school setting," said Hanson. "The Executive Internship Program presents students with a unique opportunity to gain first-hand experience working within the Canadian public sector."
After successfully completing the competitive internship interview process, Hanson was offered a placement as an Implementation Specialist in the Research and Implementation Branch, Integrated Justice Services with the Government of Saskatchewan. She is thankful for the experience she gained during her internship, and that it has translated to employment following graduation. She feels that the connections she made during this time will continue to benefit her career.
"My mentor and the team at the Research and Implementation Branch, Integrated Justice Service were amazing. They were very supportive and were instrumental in helping me develop professional skills and prepare me for the job market."
Hanson also found community and support at JSGS while simultaneously completing her internship and taking six classes. The smaller cohort in a master's program allowed her to form close relationships with students, JSGS faculty, and Executives-in-Residence. Hanson's cohort supported each other through the busiest moments of their studies and internships by studying for exams together, enjoying wine and cheese nights, and participating in the case competition at the U of R campus.
The learning environment at JSGS allowed her to hear many perspectives from people with a variety of ethnic backgrounds that she knows will be valuable in her future work in public policy.
Hanson advises current students to follow her lead by taking advantage of every opportunity within JSGS and USask.
"You never know which opportunity might help you reach your goals," said Hanson. "Make sure to have fun, make friends, and make connections because school-life balance is important and those connections are valuable for your future."