The provision of health care has become more complex. Not only has our understanding of health evolved, but the population is also aging and increasingly diverse. Chronic conditions have become more prevalent, and demands for patient-centred, culturally sensitive care are increasing. The healthcare system must always be vigilant and ready to deal with large-scale demands, whether from disasters, demographics or evolving social factors that influence health. At the same time, standards for evidence-based practice, both in frontline care and healthcare team management, shift rapidly as new evidence emerges.
As a healthcare leader, you must reconcile various threads of input and evidence against the opportunities and readiness for change all while building resilient teams and optimizing the experience and performance of the health system.
Program Overview
The Excellence in Healthcare Leadership (EHL) program is a four-topic, online training program designed to strengthen health administrators' and policymakers' visioning and leadership skills. It is built around four core topics – Teams, Results, Value and Service. The topics are viewed through various lenses – including those of patients and families, medical professionals, administrators and policymakers. These lenses help to ensure a balanced understanding of the opportunities and challenges according to stakeholders.
Quick Facts
Looking for answers to some of your key questions? We have you covered.
Program Type
Module-based program
Program Length
4 months (12 modules, plus two deep dive workshops).
Start Date
This program is delivered multiple times throughout the year. Click here for the upcoming start dates.  
Registration Deadline
Registration is open until the program is filled.
Program Cost

$1,800 per person 

Location
Online. This program is delivered through l

ive and interactive webinars. Pre-work (approximately 2 hours per session) is required in advance of each session.
Program Elements
Each of the four training topics—Teams, Results, Value and Service—includes three core learning modules for a total of twelve.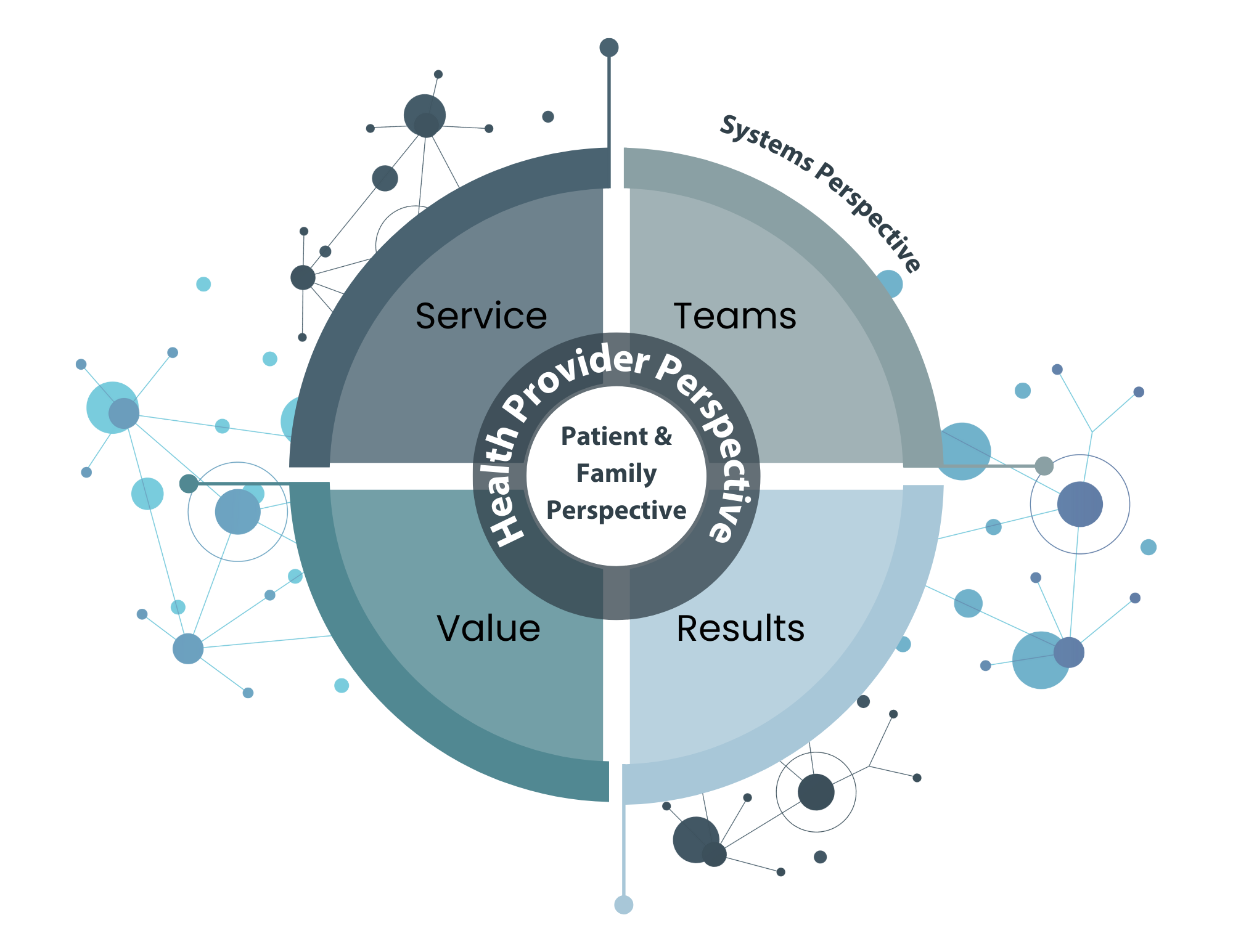 Learning modules combine self-paced online instruction, readings and activities (approximately two hours) with a synchronous webinar session (one hour) that connects learners in real-time with the expert facilitators to discuss and apply the module's concepts (for a total of 3 hours per module).
The online training materials include custom videos featuring personal experiences and insights from healthcare leaders, patients and practitioners sharing their personal experiences and insights.
In addition to the twelve core learning modules, participants select two Deeper Dive workshops relevant to their leadership needs and priorities. These Deeper Dive workshops include expanded online learning materials, a 2.5-hour synchronous webinar session and a personal reflective activity.
The reflective activities from the Deeper Dive workshops, together with a final reflective statement, make up participants' Capstone Portfolio which is submitted to facilitators and assessed at the completion of the program.
Throughout your program, you will benefit from:
Input from Experts – The program combines the expertise of JSGS Executives-in-Residence with input from external experts both as interviewees and as facilitators of live Zoom sessions
Asynchronous Content – Through Rise360—our online learning platform—you will have access to engaging content in the form of short facilitator lectures, videos of interviews with experts, interactive activities and readings. The content is designed to help you draw connections between your course material and current work.
Live Zoom Webinars – During the Zoom webinars you will have an opportunity to review and discuss the concepts, readings and activities from Rise 360 while applying your new knowledge to case study scenarios.
Ongoing Networking – Through the Rise 360 platform, you'll have the opportunity to continue collaborating and connecting with your peers from across

Canada.
Core Learning Outcomes
By the end of the EHL program, you will be well-equipped to:
Analyze the impacts of varied social determinants of health from the perspective of different stakeholders

Draw an association between health system challenges and leadership opportunities, behaviours and competencies to enable improvement

Anticipate and proactively address evolving health system needs

Share insights and best practices with an expanded network of healthcare and public service leaders across Canada
Program Facilitators
The EHL program is facilitated by JSGS Executives-in-Residence and guest facilitators who are accomplished former senior public servants with expertise in healthcare delivery and leadership.
Register Now
Registration for the EHL program is administered through the University of Regina. Please note you will receive enrolment confirmation by email. 
You will receive access to the Rise 360 online learning platform two weeks prior to the start of your first Zoom workshop.
Contact Us
For more information on the Excellence in Healthcare Leadership program, please contact: