The Johnson Shoyama Graduate School of Public Policy is pleased to announce the 2011-12 recipients of the Nexen Scholarship at the University of Saskatchewan campus.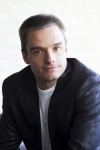 Cody Sharpe is a PhD candidate at the JSGS whose work focuses on explaining how and why policy makers are responding to the challenges of climate change. By understanding the high-level correlations between a state's approach to climate change and its reliance on fossil fuels for electrical generation, as well as the contextual nuances which lead a state to choose carbon taxes, traditional prescriptive regulation or no policy at all, Cody hopes his project will be of use to policy practitioners and entrepreneurs in and outside of government who are committed to serious action on climate change.
"Nexen's support means I have the freedom and security necessary to concentrate on my work full-time. Studying climate change as a policy issue is a relatively new field, and there is a lot of foundational work to get done," said Sharpe. "By implementing and sustaining this scholarship, Nexen is helping to foster that work to completion."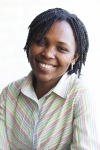 Rosina K. Foli is a PhD student whose research focuses on how poverty reduction policy has changed over the years in Ghana. She has observed that each time a poverty reduction policy is adopted, there is an implicit shift in what is 'poverty' and the best approach to deal with poverty.  At the heart of this work is the role of ideas in shaping policy. Rosina hopes this work will contribute to ideational studies and to the practice of policymaking. "The Nexen Scholarship is a motivation to strive for the best in academic performance and through this give back to society,' said Rosina.
Foli pursued her MPhil degree in Political Science at the University of Ghana. At the Political Science Department where she studied Rosina served as a teaching assistant working with faculty members.  She also worked with the Institute of Democratic Governance as a Research Assistant on the project, "Democratic Political Transitions and Human Development in Ghana". Her research interests are in the areas of development, governance and poverty reduction.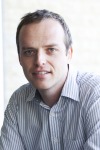 Linsay Martens is a PhD candidate who previously earned a Master's in Public Policy from Simon Fraser University (SFU) and worked as a senior policy researcher with SFU's Adaptation to Climate Change Team. Martens has also served as chief of staff to the Minister of Environment and a special advisor to the Premier of Saskatchewan. Linsay's research interests include climate change policy and energy policy. He intends to focus his PhD research on examining the possible policy pathways related to energy production in Saskatchewan, with a particular focus on assessing opportunities for First Nations to participate in renewable energy production.
"I am excited by the opportunity to conduct research in the area of energy policy in Saskatchewan and am hopeful my research will be of benefit to decision makers as they grapple with the future of energy production in this province," Martens said. "I am tremendously grateful for Nexen's financial support for this first year of my PhD studies."
These recipients will join last year's Nexen Scholarship recipients - Golam Munir, Nyankomo Marwa and Boa Kim. The school would like to thank Nexen Inc for its generous contributions and for investing in our students.