JSGS professors and Canada Research Chairs Daniel Béland and Gregory Marchildon, in collaboration with University of Victoria's Evert Lindquist, have co-edited a special issue of Canadian Public Administration, titled "Universal Social Policy in Canada in Historical Perspective". As co-editors, Béland, Marchildon and Lindquist explored three principal objectives. First, due to the contemporary confusion that surrounds the term, they wanted to better understand what is meant by universality in social policy. Second, they wanted to know whether universality was actually in decline by examining the historical trajectory of some of this country's most significant universal social programs. Third, they wanted to know what lessons this review might leave us in terms of the future. Featuring articles written by Béland and Marchildon, this special issue provides readers with useful historical and other analytical perspectives on universality and social policy, and more generally on the use of history in the analysis of public policy and administration.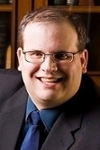 The article "Policy change in flat pensions: Comparing Canada and the UK", written by Daniel Béland and Alex Waddan (University of Leicester), explores the politics of flat old-age pensions in the United Kingdom (UK) and Canada, two liberal countries in which this type of program is at the foundation of the public pension system. The article focuses on changes that affect eligibility criteria and benefit levels. It concludes that, in both countries, pension reform efforts have followed contradictory trajectories but, overall, despite being a non-contributory program, Canada's Old Age Security has proved more resilient than the UK's Basic State Pension, a reality that challenges the well-known claim that contributory pension programs are more resistant to restructuring than non-contributory ones.
In "The three dimensions of universal Medicare in Canada", author Gregory Marchildon reviews the history of Canadian Medicare to demonstrate the extent to which non-universal alternatives almost became the norm in Canada. While this historical survey focuses on the most critical dimension of universal coverage – the drive to have all Canadians insured on the same terms and conditions – it also addresses the second and third dimensions of universality, the extent of user fees and the breadth of coverage, respectively. However, that there is no single national narrative on health coverage, in part because of the highly decentralized nature of the Canadian health system. Ultimately, public-sector health system coverage is a policy decision taken at the sub-national level by the provincial rather than the federal government.
Also included in the special issues are articles written by Michael J. Prince, University of Victoria; P.E. Bryden, University of Victoria; and Patrice Dutil, Ryerson University.
Béland, Marchildon and Evert Lindquist believe two general themes emerged from the first part of this special issue. The first is that there is no such thing as a perfectly universal policy area in practice. Even policy areas that appear to be universal in almost all dimensions are not purely universal. This is true partly because universal programs co-exist in a policy symbiosis with other programs (i.e., OAS to the Canada Pension Plan and private pensions, or Medicare to other provincial health benefits and employment-based coverage). The second theme they identified is that while most universal programs emerged between 1944 (family allowances) and the early 1970s (Medicare from coast to coast), they have not since inexorably declined. Indeed, universal programs have generated considerable public support over time and thus are difficult – but not impossible – to dismantle.
In the same issue of the journal, JSGS faculty Michael Atkinson and Murray Fulton trace the pattern of pay-for-performance (PFP) compensation systems for senior public servants in Canada and distinguish among "aggressive," "passive," and "reluctant" regimes. "Why do governments use pay for performance? Contrasting theories and interview evidence", explores why PFP is growing in popularity despite its acknowledged limitations. Atkinson and Fulton canvass three theoretical perspectives and review evidence from interviews with key officials in a number of jurisdictions.