Berlin, Germany – Held June 10-11, the first Integrated Training Program in Infectious Disease, Food Safety and Public Policy (ITraP-IDFP) symposium, One Health: Maintaining a Healthy Planet, brought together researchers, practitioners, and graduate students from all over the world to discuss pathogen-host interplay, emerging diseases, new vaccines, animal health and ecology, and public policy. Jointly funded by the Center of Infection Biology and Immunity at Humboldt University and the University of Saskatchewan, the symposium and accompanying summer school offered an opportunity for students participating in the ITraP program to meet with international graduate students and present their work at a poster session. Two students from the Johnson-Shoyama Graduate School of Public Policy (JSGS), Jo Anne Relf-Eckstein and Sara McPhee-Knowles, participated in the program.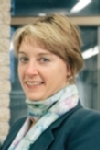 "The One Health symposium provided a venue to explore the latest discoveries and challenges faced by researchers working with human and animal infectious diseases from some of the world's leading organizations such as Robert Koch Institute, Freie Universitate Berlin, Max Plank Institute, Charité, Kansas State and Columbia universities, and the World Org for Animal Health (OIE)," says Jo Anne Relf-Eckstein, JSGS MPP student. "The casual atmosphere also gave me the opportunity to connect with graduate students from diverse cultures and research interests, talk one-on-one about my research interests in agriculture and food systems, and gain insight into the policy challenges facing European food safety and traceability systems." 
Jo Anne's research will look at public policy decision-making under conditions of uncertainty associated with future climate and food production scenarios.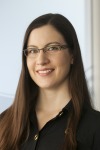 "Attending the One Health symposium gave me the opportunity to present a poster featuring my research to a very diverse audience – since many of the students and faculty there were scientists, it was a welcome challenge to explain my research in a way that was relevant to their frame of understanding," says Sara McPhee-Knowles, a JSGS PhD Candidate.
As part of her research, she has completed an agent-based model of a simplified food safety system, and has observed how small changes in the decision rules of inspectors, retailers, and consumers change the overall outcome of the system.
As well, JSGS faculty member Peter Phillips presented on the public policy aspects of infectious disease. "Emerging Infectious diseases represent a fundamental challenge to policy systems, as they are inherently global, follow diverse pathways and can have profound effects on economic and social conditions," says Peter Phillips. "Multidisciplinary training of scientists and policy practitioners offers a hope that we may be able to better respond to outbreaks, thereby minimizing the adverse effects." Phillips is also part of the organizing committee for the ITraP-IDFP program and supervises both Jo Anne's and Sara's thesis work.
ITraP-IDFP is an NSERC-CREATE funded program at the University of Saskatchewan. It is an interdisciplinary, international training program that focuses on One Health goals. The first cohort of the ITraP program has included students from veterinary microbiology, epidemiology, public health, immunology and public policy backgrounds. One Health: Solutions at the Animal-Human-Environment Interface is one of the University of Saskatchewan's signature research areas. Click here for more information on the ITraP-IDFP program.